Brahmos : Sublimation Digital Textile Printer
High-speed Roll to Roll Dye Sublimation Digital Textile Printer
The huge daily order volume requires the equipment with the higher productivity.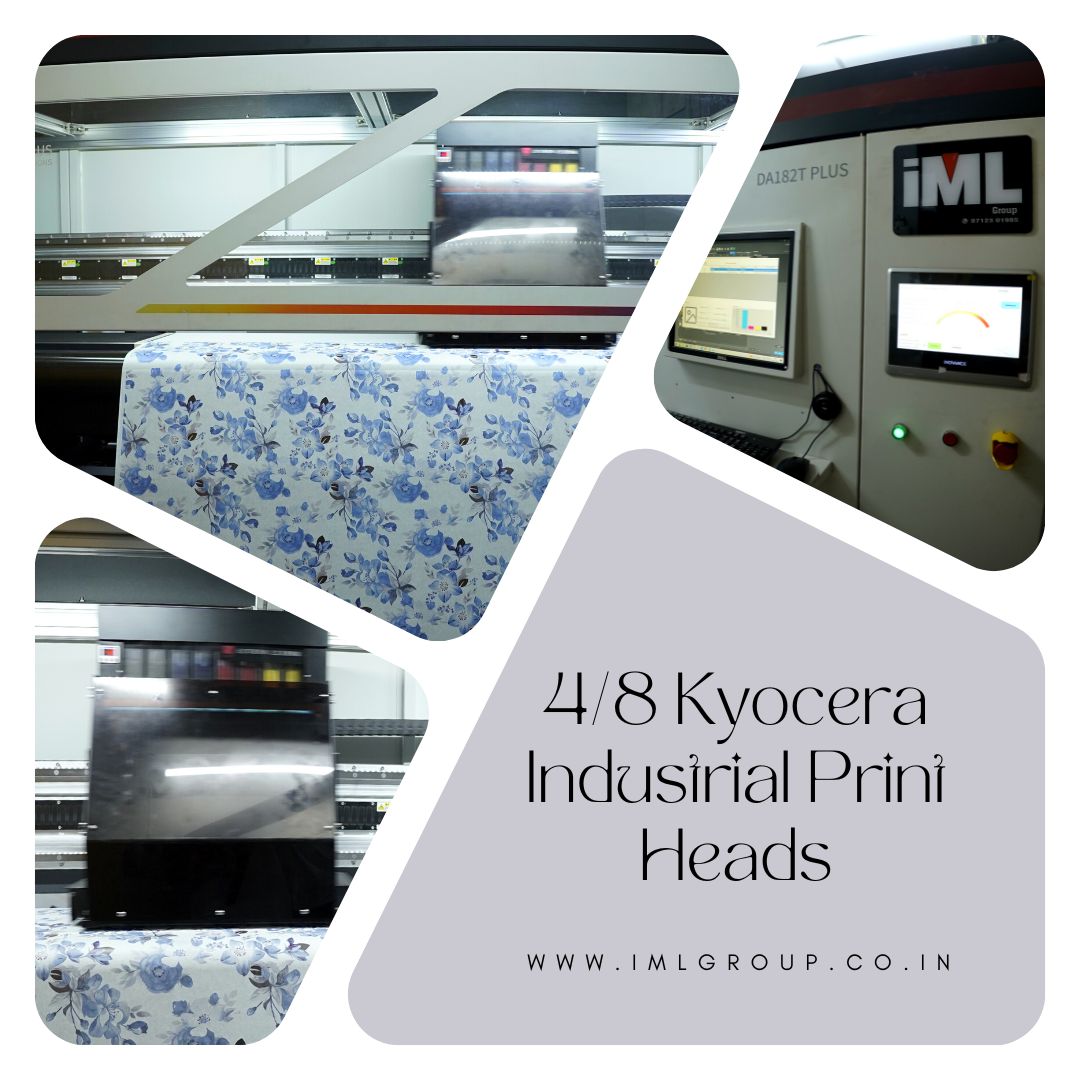 Combination of the quality and speed, High definition output.
Through the unique driver design and ink supply system design, Brahmos Printing machine can use disperse ink, high temperature disperse ink etc, to realize more accurate ink droplet injection, bringing out image level printing quality.
Show with ingenuity, easy to Operate
BRAHMOS- Technical Specification
KYOCERA KJ4B-QA – 4/8 Head

Piezoelectric Ceramic Technology

Dye Sublimation Ink – 4 Color (C,M,Y,K)

Auto Constant Temp. Hot Air Dryer System

Rated Voltage – Three Phase AC380V (±10%) 50/60 Hz




Printer Load

5000 W

Dryer Load

20000 W

Compatible with Neostampa etc.

Win 10(64bit) , i7 11th & Above , 32GB RAM , 500GB SSD + 1TB & Above

Optical Interface (PCIE Giga Bit Optical Port)

Printer:

L3860mm*W1350mm*H1910mm

Paper Lifting (10K mtr):

L2365mm*W1200mm*H1300mm

Paper Lifting (2K mtr):

L2315mm*W800mm*H1200mm
For more Technical Specification
Plot No. 1027, Road No. 87, GIDC Sachin, Surat
+91 97123 01985
+91 97278 44999
IndoAsia Machines is a leading supplier of world-class textiles & allied machinery with international standards blended.
Copyright © 2023 | IML Group